Guidelines

Crisis Hotline

If you or someone you know is in suicidal crisis or emotional distress, please call
Reaching out with technology

For teens. Call now for free.
Texting in a Crisis:
Connect
Videos
DBSA National
Friends & Family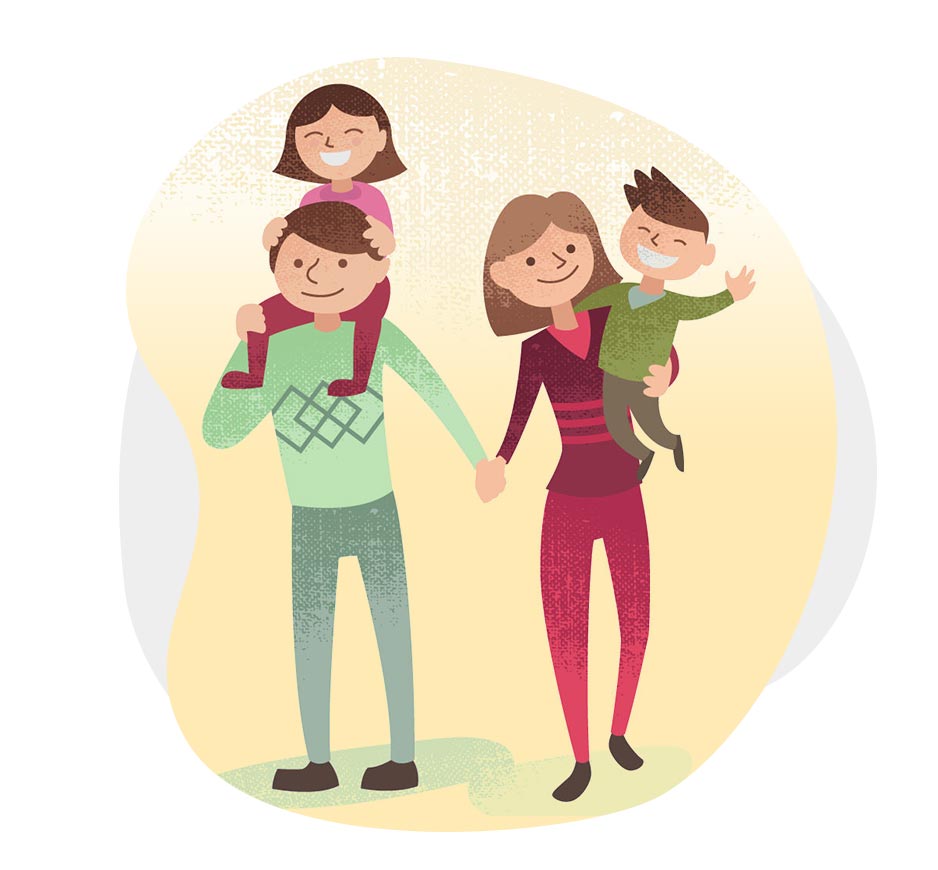 A component, not common with other support groups, of the Thursday evening meetings of Rockland DBSA is the 'Friends & Family' group. Recognizing that the individuals in and around the lives of those with mood disorders have their own challenges and perspectives, and that they also need a safe place wherein they can discuss their situations without judgement, R-DBSA offers a support group that meets concurrently with the mood disorder groups for these supporters, caregivers, loved ones – friends and family – of those dealing with a mood disorder.
Caring for the Caregiver - Helping you help others
Caring for/about a person with a mood disorder is often stressful and exhausting. These tips can help you find the support you need.
01 Ask for help
Ask a friend to fix dinner, or a relative to help out once a week.
Make a list of ways others can help so when someone asks, "What can I do?" they can choose from the list.
Don't wait for a crisis. Ask for and accept help on a regular basis.
Even if asking is hard, find at least one resource you can use right away.
02 Express your feelings
Recognize that feelings of frustration, sadness, anger and depression are normal under the circumstances.
Talk about your feelings with a friend, counselor, and/or a support group.
03 Take care of your health
Make sure you are eating a healthy diet, getting regular physical activity, and plenty of rest.
Learn and use stress reduction techniques.
Don't put off your own medical care. Talk with your doctor about getting good preventive care.
04 Learn about mood disorders
Find out about the different types, symptoms, medications, etc. so that you be less likely surprised when issues arise.
If you can, provide information to family and friends so they will know how to best support you.
05 Avoid Isolation
Pursue a hobby, take a class; join a reading or discussion group.
Become active in a community organization.
06 Talk with professionals
Contact a social worker or local social services agency to help you find resources for yourself.
Talk with an attorney about legal issues and accountant about finances.
Find a counselor or therapist for yourself.
07 Watch for signs of burnout
Not taking care of your own health, feeling lonely, crying or losing your temper more than usual are all signs that you may need help.
Find someone to talk to if you feel discouraged, frustrated, trapped, or over-burdened.
Seek professional help if your use of alcohol, sleeping pills, or other sedatives increases and if you are depressed or thinking about suicide.
08 Give yourself a treat
Buy yourself something; a magazine, book, a trinket.
Watch a sunset, sunrise; enjoy nature.
Relax; listen to music, watch a TV show.
Order takeout.
Buy yourself flowers.
09 Take time for yourself.
Consider respite care, home or adult care, if necessary.
Schedule time for yourself, and stick to it.
Consider a vacation.
10 Investigate local services
Meals on wheels.
Senior/Adult center.
Library programs.
Assisted Living.
Social Services.
Adopted from "Caring For the Caregiver; Practical ways of helping you care for a person with memory loss and confusion." NAMl-FAMILYA of Rockland